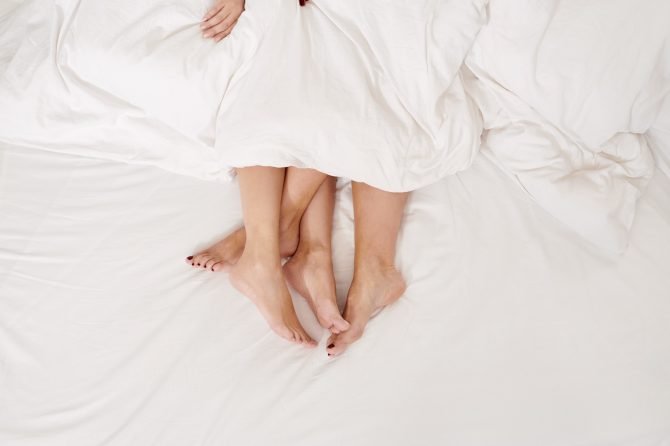 If you are sexually active, it is important to make sexual transmitted infection (STI) screenings a part of your regular healthcare check up. It is recommended that a sexually active individual gets tested every 6-12 months. However, if you have multiple sexual partners in a year, it is recommended you get tested before each partner to ensure the safety of all involved. If you have had unprotected sex it is extremely important that you contact a GP and get tested as soon as you can. A lot of people put off their STI screenings because they don't show any symptoms, this can be dangerous due to the fact that there are multiple STIs that can be symptomless. 
Are STIs common?
The stigma surrounding sexually transmitted infections is mainly due to the lack of education surrounding the topic, as well as the feeling of taboo surrounding sexual health. It is important we start these conversations because a lot of us don't realise just how common these infections are. Around one in eight sexually active Australians have genital herpes, and that isn't even the most common STI. Chlamydia is the most commonly transmitted infection, over 96,000 individuals test positive for it each year. The dangerous thing with chlamydia is that it can often infect people and not give them any symptoms, which gives them no red flag reason to see a GP. Because of this, Chlamydia is one of the highest reasons for infertility amongst women in Australia. This is one of reasons we want to promote STI screenings to everyone, you are not just protecting yourself but your partner as well. 
How are STI screenings performed?
Many find making these kinds of appointments embarrassing but we can assure you, our doctors deal with these things day to day. There are a few ways STI tests can be done, determining which method is best for you depends on your situation and if you are experiencing symptoms. You may be asked to provide a urine sample to be tested, or be sent for a blood test. Otherwise, with your permission, your GP will perform a physical examination of your genital area or perform a cervical screening test. The last alternative is a swab test, where you will be instructed to insert a swab into your vagina. From there the usual follow up is the GP will give you a call if anything comes back positive. If this is the case, make an appointment to discuss your treatment options. 
If you are due for an STI screening please call and make an appointment today
Leave a reply