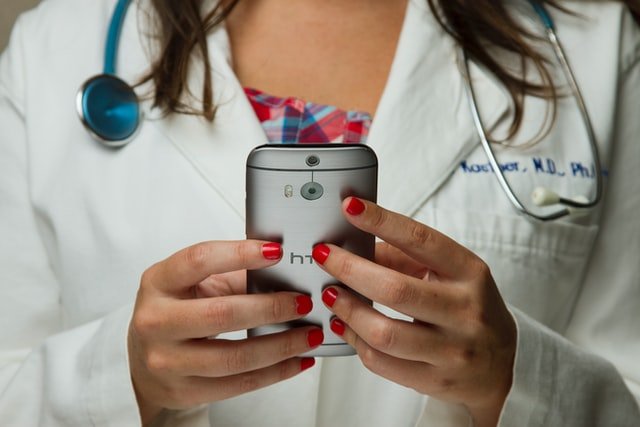 As we slowly emerge from COVID-19 lockdown and return to our normal life, visiting your doctors for your regular health checks has become more important than ever. This lockdown has created a concern amongst people to avoid doctors for fear of spreading the virus. But, is it okay to neglect our medical needs? Let's find out.
Neglecting your medical needs is a major concern. While this mostly holds good for people with known illness, avoiding regular visits to doctors makes everyone vulnerable. As Australia is gearing for this new norm of life, it is advised for everyone to consult doctors regularly and lead a risk-free life.
The COVID-19 pandemic and then the subsequent lockdown has majorly affected our physical and mental health. This event has created a crisis in our health system and one way to overcome this is to regularly visit doctors and avoid further implications.
Our clinics are safe to visit
Your safety is our highest priority. With our long-standing commitment to the health care needs of our community, we have scaled up our efforts to ensure all our 4 medical centres are safe to visit.
We ensure our facilities are cleaned and sanitized thoroughly and we have also re-organised our patient-safety practices to provide the utmost safety for our patients.
We maintain special arrangements for social distancing including re-arrangement of our waiting halls, changes to our appointment schedules to maintain a minimum number of patients at a time as well as educating our staff to maintain safety practices effectively.
Let's see the top reasons why regular visits to your doctor are so important

Reduce your health risks
When you visit your doctors for regular health checks, your doctors can tell you a lot more about your body. They can help determine your medical needs, tests to prove any illness, medications and even referrals to specialists if required.
A simple blood test can check for diseases, check the functions of your organs and more importantly, it helps the doctors if your treatment is accurate.
A regular health check could also mean early detection for cancers through screening for skin and bowel cancers that can save you life.
Prevention is better than cure 
Preventive medical care services go a long way to reduce health risks. Preventive medicine is a specialised medical study that helps in the promotion of health, prevention of diseases, disability and even death.
The basic idea of preventive medicine is to avert complications through early detection, halting or preventing the onset of diseases and being mindful of our choices so that we don't put yourself into risks of being diagnosed with something bad.
Reduces stress
Not knowing about your health concerns is stressful. This could be as stressful as the thought of finding out. One way to deal with this stress is to visit your doctors for a consultation.
Your doctors can not only explain about your health but speaking to an expert for guidance and assurance can help you relax and be mindful of your actions.
Saves money and time
A visit to a doctor would probably not cost anything, but avoiding medical check-ups is unwise. If you avoid going for your regular health checks, you gamble with risks.
A complicated health issue would mean more visits to clinics, more medicines, expensive medical services and tests, or referrals to specialists all at a hefty price.
Regular health checks would not only promote your overall health, but it saves a lot of time and money and keeps you away from all the unnecessary hassles.
Helps the public health system
If there is a second wave of coronavirus it is important that the hospitals have enough resources to cope. So it is vitally important that each of us keeps on top of our own health and avoid needless hospitalisations.
Early detection and prevention of diseases will allow the use of public health resources for the needy ones. This helps to reduce and eliminate the need for care services that can be better utilised for COVID patients.
Your health is an investment not an expense
It takes a small step to make a change in your life, to keep yourself happy and positive. Seeing a doctor or not missing your annual health checks not only keeps you healthy but also brings peace and saves time and effort.
We encourage you to step outside and start visiting your doctors. All our 4 centres are now open for service. You can click here to book an appointment today and consult our doctors.
Leave a reply